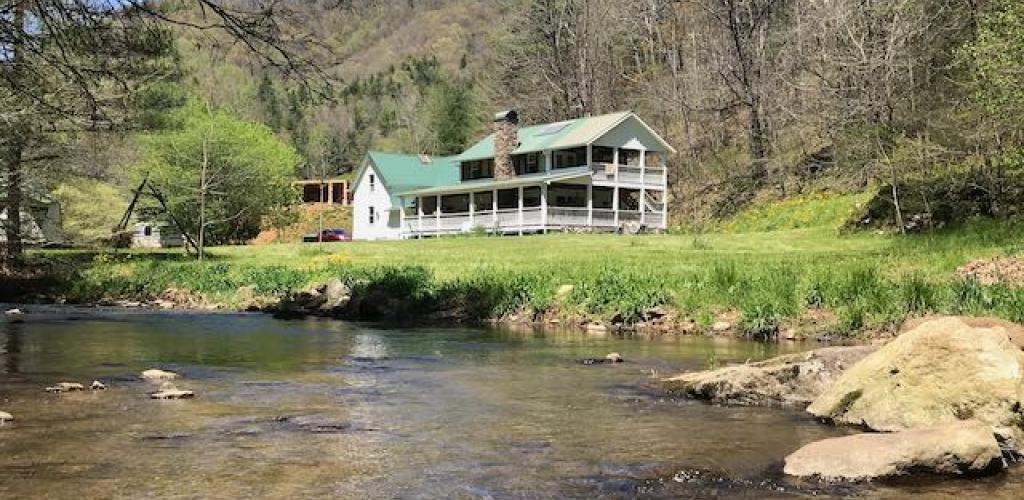 It's last call for Fall at Sacred Mountain Waters.
Do you feel called to connect with nature, relax by a spring fed river, soak in a hot tub, walk in the woods, sing around a fire and drop in with an intimate small group of LOVEvolutionaries?
The first weekend of November, we are offering an easy way for people to enjoy connecting to nature and each other during the "Last Call for Fall" weekend retreat at Sacred Mountain Waters. 
We have private rooms and beds available in the guest house and tent camping by donation. Call Patrick Hennessey on his cell at 612 385-3563 to make a room reservation.
Feel free to check in on Friday and stay until Monday morning and join the Fellowship monthly sharing circle on Sunday at 2pm at the Guest House if you'd like to share what's on your heart and hear from others.
If you can't join us for the weekend retreat, come join us on Sunday, November 5th for the Fellowship sharing circle at 2pm and share a potluck meal afterwards and enjoy the land.
Please bring what you'd like to eat and share during the weekend and for the Sunday potluck following the sharing circle.
Let's enjoy precious time in nature and in great company while Fall is still in the air. Children are very welcome. But please - no pets.
To see photos of the land, guest house and spa at Sacred Mountain Waters and get on our mailing list for all events - visit LOVEvolutionFellowship.org
The LovEvolution Fellowship Sunday Celebration Services are generally held the first Sunday of every month. Check calendar for details.