Help us Complete the LovEvolution Lodge - Chapel and Event Center
Donate with PayPal
Donate by credit card or bank account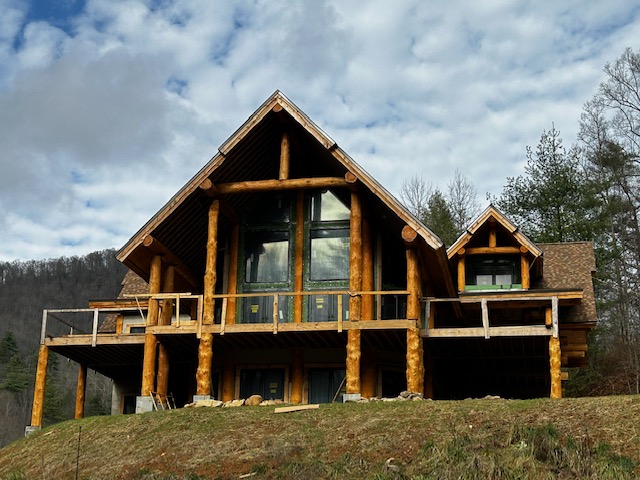 "For it is in giving that we receive." - Saint Francis of Assisi, Catholic Saint
While the ultimate home of the LovEvolution is in our hearts, a physical space that is beautiful and inspiring and that enables us to come together in all seasons to worship, celebrate and share ceremony is essential.
Since the start of 2020 we've been working hard and faithfully to build the LovEvolution Lodge to serve as a chapel and event center. We've made great progress and are entering the final phase of finishing work.               

Our original founders have contributed what they can to get us all this way. We now are seeking support to complete the lodge with funding for the bathrooms, kitchens (including the robust community kitchen that can feed hundreds) and the flooring and lighting.               

The heavy lifting and majority of the expenditures have already been met. Now you have the unique opportunity to contribute to the final touches for a place that will hold space for the healing and loving evolution of thousands of people for generations to come.
All donations are tax deductible to the full extent under law. Any size donation will be greatly appreciated.
If you have any questions please feel free to call the founder and executive director of the LovEvolution Fellowship, Patrick Hennessey, on his cell at 612 385-3563 if you have any questions.    

If you'd like to mail a donation please mail it to 2727 Big Laurel Road in Marshall, NC 28753 and make your check out to the LovEvolution Fellowship. If you'd like a letter from the church verifying your contribution for tax purposes please let us know.
To learn more about the ongoing story of the founder(s)' and how you can join this legacy of selfless service view the Founder(s)' Story.
Many thanks for "paying it forward" to creating a last legacy of healing, celebration, worship and conscious evolution.