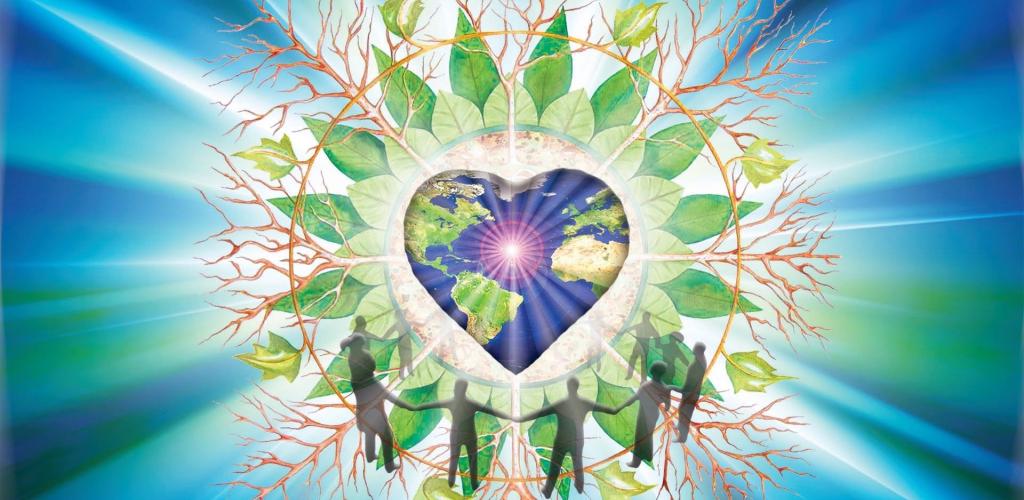 The much loved LovEvolution Gathering is Back!
---
26 MAY AT 13:00 – 29 MAY AT 17:00 EDT
2932 Big Laurel Road in Marshall, NC 28753 
Directions 
Duration: 4 days
After five years of hosting our Gatherings at Camp Hope, which we dressed up and transformed into Camp LovEvolution for three powerful days and nights every year, the dream of finding and creating our own sanctuary for the LovEvolution year round has been realized.
So time to reunite and celebrate this evolution of the LovEvolution in pioneering and anchoring the new paradigm. Time to dance, sing, pray and celebrate on the beautiful 200 plus acres of wilderness that is cradled in a mountain valley bounded by rivers two miles of rivers, just north of Asheville.
During the gathering we'll also be holding the first Sunday service for the recently created LovEvolution Fellowship Church in its new LovEvolution Lodge - Event Center and Chapel. These Sunday fellowship services will then continue on the first Sunday of every month.
We are powerful co-creators of the world we experience. To cultivate the world of our dreams we will share dozens of heart and mind opening workshops and events – including Ecstatic Dance, Song and Fire Circle, Drumming, Musical Performances, Ceremony, Celebrations, Compassionate Communication, Sacred Relationship, Qi Gong, Sound Healing, Yoga, Shamanic Breath Work and more.
There will also be opportunities to immerse yourself in nature by hiking the land, soaking in the hot tubs, cleansing in the sauna and swimming in the natural swimming pond and rivers.
See Event Schedule (subject to change and evolution).
Tickets to the Gathering are by donation and limited to 333 participants.
We want all who feel called to gather to come regardless of finances. This is a priceless experience after all. We trust in the good will of people to reciprocate. 

We encourage everyone, regardless of financial contribution, to share in the joy of co-creating this event by donating three or more hours of service to the event. Please sign up for a volunteer shift when you arrive. It is in the giving that we truly receive.
This is a family friendly event and all kids under 13 are free. We do ask that all participants under 16 be accompanied by a parent or guardian.
Before buying a ticket below, please read our FAQs and policies regarding food, pets, Wifi, drugs, camping and conduct. 
Note - We will be filming a short documentary during the festival this weekend surrounding the LovEvolution Fellowship. Therefore we will have a camera team filming throughout the weekend. If you are not comfortable being filmed please reach out to us directly.
Please RSVP and invite your friends on Facebook at https://www.facebook.com/events/1409544009864115
Suggested Donations:
If you can meet the basic expense of hosting the event we suggest a $111 donation to the LovEvolution Fellowship. Or pay what you can afford. If you are in abundance and would like to support the event and others in coming, please donate between $111 and $222. Minimum donation to register is $60.
If you would like to be a "light worker" by contributing to the Illuminate the LovEvolution Lodge campaign (purchasing the lighting to complete the Lodge), any donation beyond $222 is a Light Worker Contribution. In appreciate, we'd love to offer you a private overnight retreat subject to availability during 2023.
If you don't have the resources at this time to meet the basic suggested donation of $111, we ask that you donate some time to co-creating this beautiful event. Please sign up for a volunteer shift when you arrive. It is in the giving that we truly receive.
Full Weekend Camping Pass
Enjoy all of the LovEvolution Gathering 2023 - ReUnion of the Heart Tribe